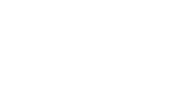 Welcome to CustomerHarmony! We're glad you are here.
Success in your organization is our primary goal.
Help Articles
Use the menu to the left to browse through our help articles. These are a great first step in finding answers to questions you may have. Also, the search bar at the top will scrub through all of our content so that you may can quickly find what you need. Still can't then reach out to us via email or phone call!
Integrated Support Ticketing
Always get the expert help you need without any additional support plans that claim to provide prioritized responses and dedicated management.
We understand everyone isn't tech savvy. We've tried to create a system that is pretty flexible and easy to learn. However, we know most of us need that extra special touch and we want to help. Rather than having to keep up with an order number, or a login to some other support system, or having to figure something out within a forum, you can access the Support Ticketing system right within your app. Anyone can submit tickets if needed, and the account owner has a view to see all pending tickets within their account.
Click the Support icon to access the ticketing system.

Email Us
Can't login to create a ticket? No problem. Give us a shout at This email address is being protected from spambots. You need JavaScript enabled to view it. and we'll get you signed back in asap, and take care of your questions too!

Call Us