Contact Us
Have sales or support questions? We're here to help.
We look forward to working together soon!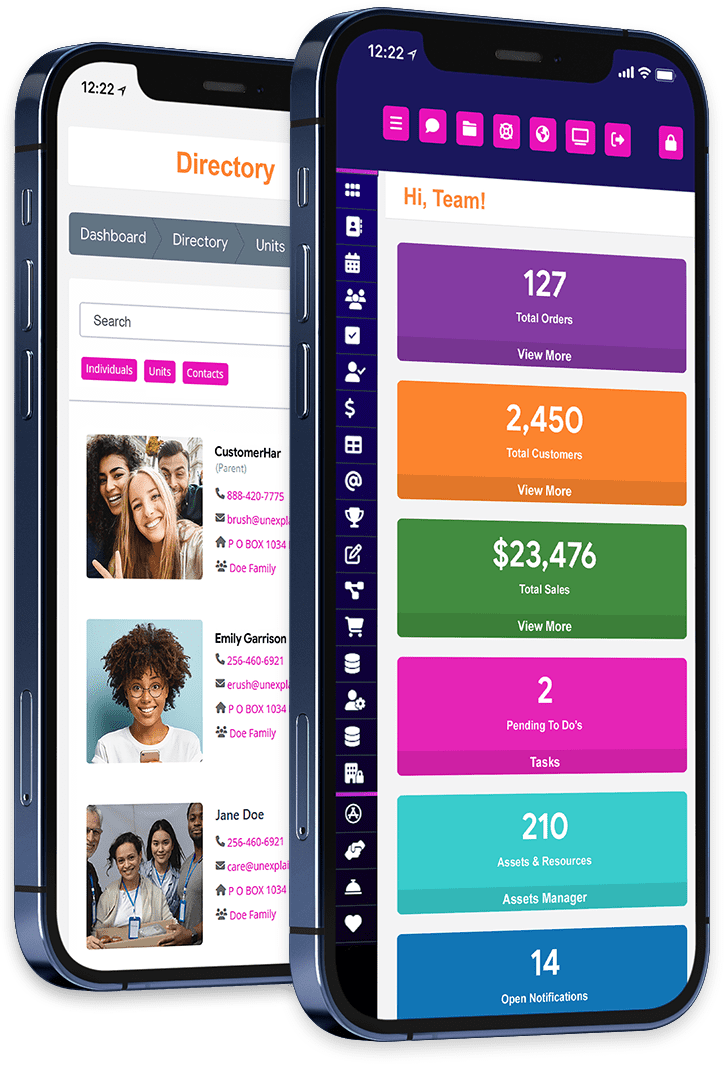 How can we serve you or your organization?
Success in your mission and the engagement and growth of your organization is our primary goal. We believe CustomerHarmony can help support you for years to come. We look forward to partnering with you.
Email Us
Call Us
Follow us on Facebook
Current Customers
For Service & Support, check out our Help Center, or you can log a ticket within your app! Always feel free to give us a call as well. We're here for you.
Unexplainable Solutions, LLC.
P O BOX 1034
Russellville, AL 35653